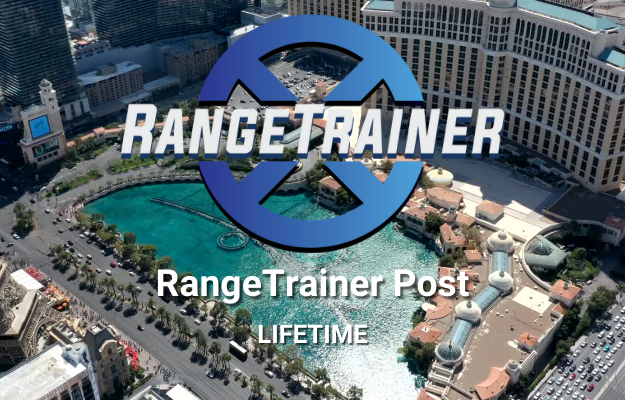 RangeTrainer Post Lifetime
About this product
**EARLY ACCESS LIFETIME OFFER**
Skip the monthly subscription of $89.99 entirely!
We're opening up 75 slots in our Early Access Lifetime Offer on a first-come, first-serve basis. With this offer, you will get lifetime access to everything available on RangeTrainerPro AND all future upgrades for a one-time fee of $1000. This is a ridiculous savings and it's only going to be available to the first 75 people who sign-up!
**EARLY ACCESS LIFETIME OFFER**
Remember the gold rush on preflop solves and ranges and how it changed the game of poker forever? Many players who didn't jump on that wave of innovation still wish they had gained the information much sooner. With RangeTrainerPro Post, you can catch the next big wave before the competition.
A RangeTrainer Post subscription immediately gets you over 100,000 solutions with over 300,000,000,000 nodes without the need for complex solvers or powerful computation. You'll have access to the high-level information that was previously only available to elite professionals, all in a simple and lightweight app.
-Review your post-flop spots with an ever-expanding database of solutions
-Utilize the Range Trainer to refine your post-flop actions and sizings
-Available on any device with an internet connection
To see all the solutions that are currently available, click here!
And now, here is the cliché: BUT WAIT THERE'S MORE!
While the database will provide a macro outlook for optimal post-flop play, our next generation Range Trainer is the tool that teaches that knowledge through active learning. Even players who are currently running their own post-flop solves will save time using our database of solutions.
The next big thing in poker is here now. Maximize your post-flop edge with RangeTrainerPro Post now!
To see exactly how valuable RangeTrainerPro Post is, check it out in action as LearnProPoker founder and head coach Ryan Laplante uses it in one of his recent training videos.
To put your development into overdrive, sign up for LearnProPoker and use promo code "RTP25" for 25% off your subscription.

​When you upgrade to RangeTrainerPro Post you'll still have access to all of the pre-flop ranges and the Range Trainer that you know and love and adds our post-flop so you'll be ready for any situation at the table.