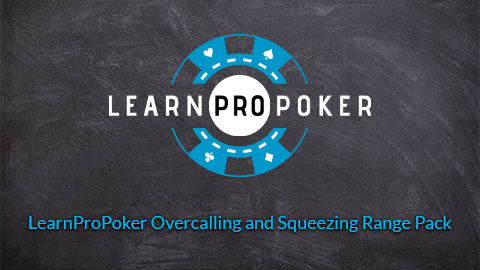 LearnProPoker Overcalling and Squeezing Range Pack
Overcalling and Squeezing Range Pack
About this product
LearnProPoker Overcalling and Squeezing Range Pack​
If multiple opponents enter the pot before your chance to act, it is vital for profitable players to not react too timidly or too aggressively. The ranges in this pack will help you study to hone in on the appropriate aggression in multi-way situations, keeping your winrate high where others are lacking.
Included in this pack:
Unlimited access to 280 solved GTO Ranges for multi-way pots
Solved ranges for all potential squeeze scenarios from all positions (where a raise and call is in front of you)
Data on calling vs. squeezing frequencies for every spot
​This purchase also comes with lifetime upgrades to the ranges as they are updated and refined.