The Easiest Way To Memorize GTO Ranges
Our App Makes Memorizing GTO Ranges a Task That You Actually WANT To Work On!
In order to truly know your ranges, you must practice. If you don't have a rock solid understanding of your pre-flop ranges, then it's impossible to compete and succeed in the long term.
With RangeTrainerPro you can learn and practice every conceivable scenario.
Don't just have Ranges... KNOW them
Sign up for FREE and get a BONUS starter pack with 6 complimentary LearnProPoker GTO ranges!
The Official Training App for LearnProPoker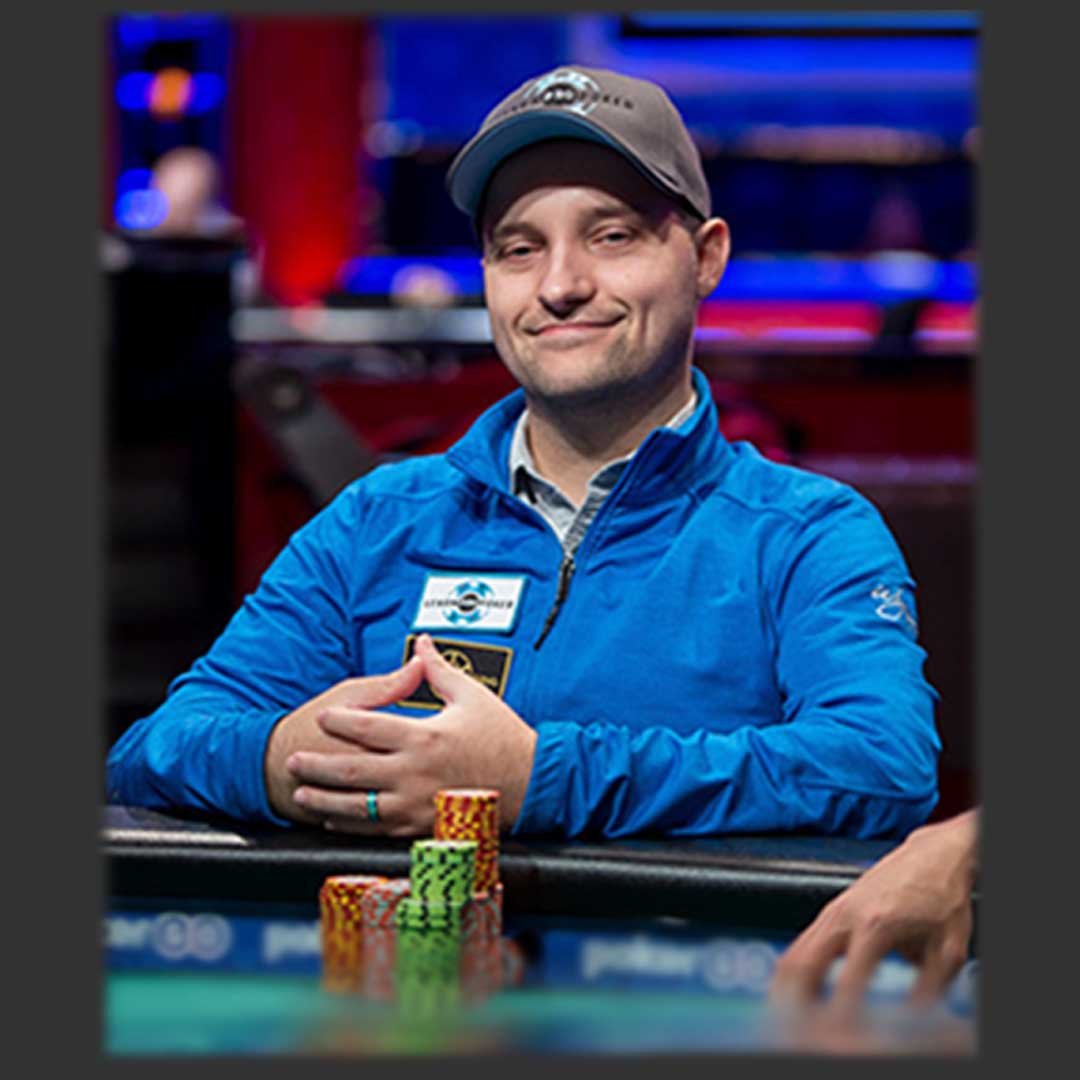 Co-Founder & Head Coach of LearnProPoker
"I created LearnProPoker to give everyone access to the type of information and training that, in the past, had only been available to those with big enough wallets.
I'm continuing that mission by partnering with RangeTrainerPro. With their app, you'll be able to not only easily get access to the official LearnProPoker GTO ranges built using Monker and PIOSolver for a fraction of the cost of other sources, but also be able to study and train with these ranges so you can quickly and efficiently learn and commit them to memory."
- Ryan Laplante
Features
Unlimited Ranges
Add and Study Ranges for any Situation
Create or import an infinite number of ranges for every conceivable pre-flop scenario, including raise first in, responding to 3bets, 3betting vs open raises, responding to 4bets, 4betting vs 3bets, and any other scenario you can imagine.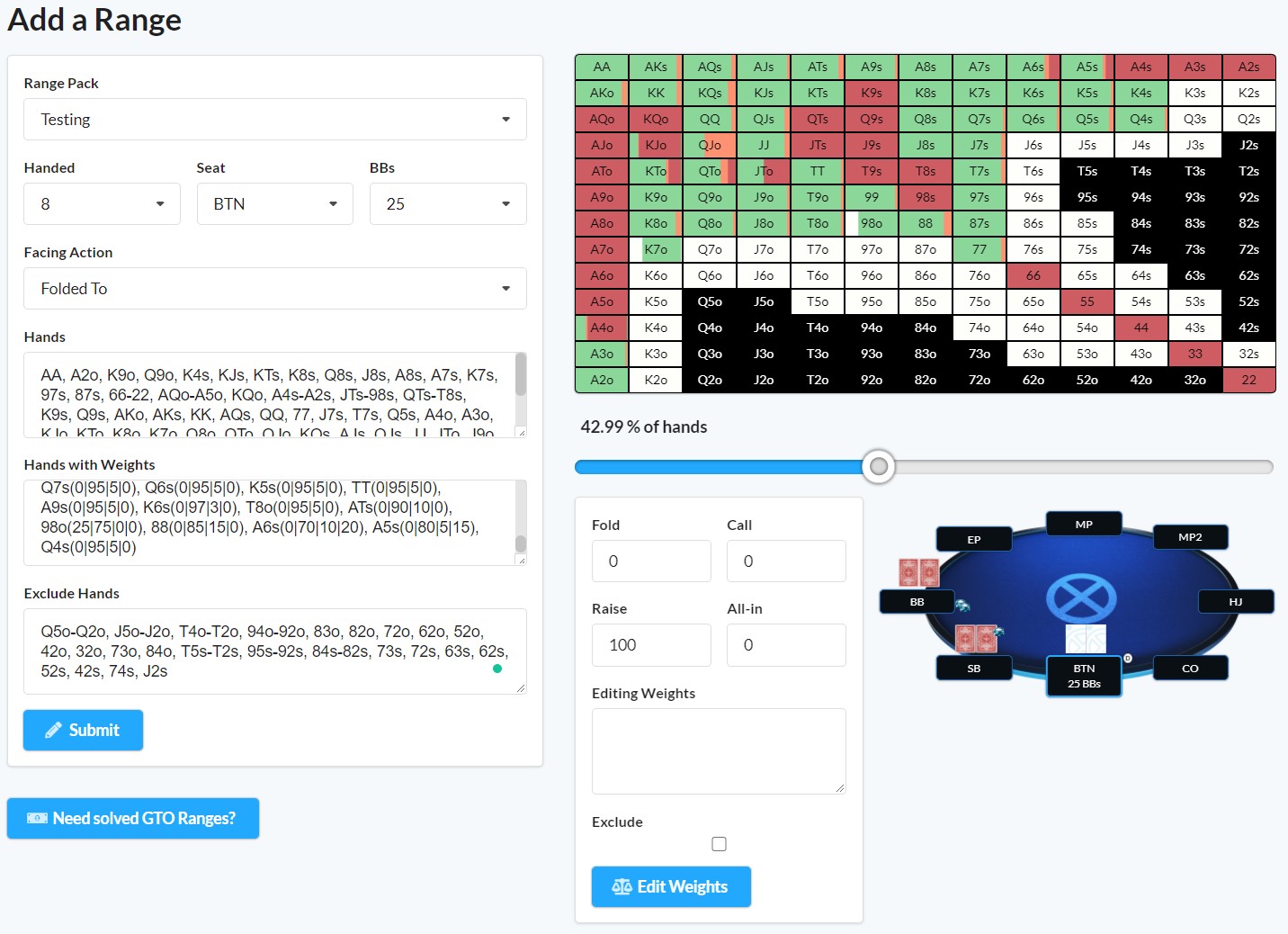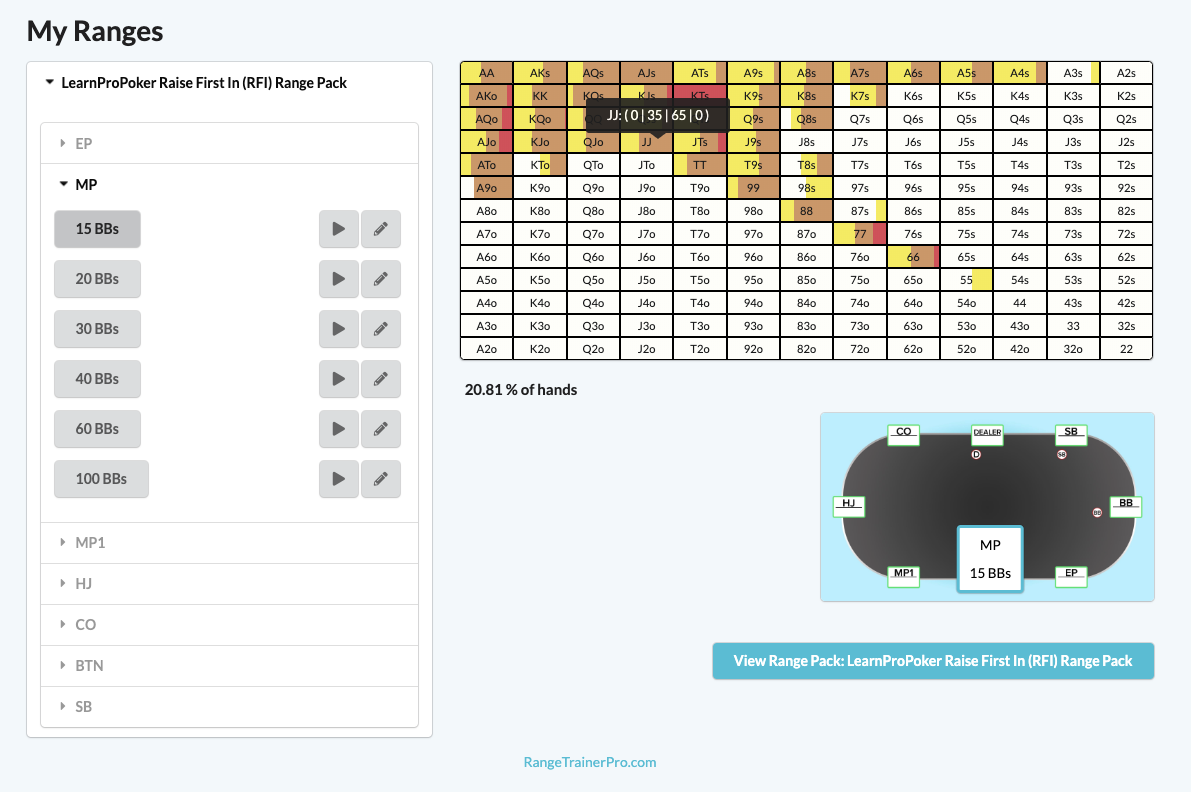 Vetted GTO Ranges
Don't want to build your own ranges? We've got you covered!
Any 3rd party range pack available for purchase will be verified, GTO solved and come from only reputable sources that are confirmed to be using best practices to build their ranges.
You can feel confident in any ranges available for purchase on RangeTrainerPro.
Unlimited Training Sessions
Zero Limits on Questions or Sessions - with a Subscription
Whether you are wanting to train on a specific scenario you've been struggling with or keep sharp with some random situations, you will never have to worry about running into some arbitrary number that limits you to how much you can study.
Pricing
Unlimited Ranges
Weighted Ranges
Unlimited Training Sessions
Unlimited Ranges
Weighted Ranges
Unlimited Training Sessions
Unlimited Ranges
Weighted Ranges
Unlimited Training Sessions
About Us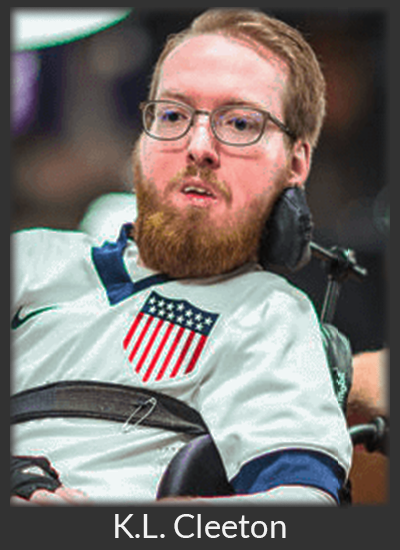 In 2017, after his WSOP Main Event run, co-founder K.L. Cleeton grew frustrated that there weren't any valuable resources designed to help players effectively learn and memorize ranges. There are a litany of resources that provide ranges, but none that actually help you commit them to memory.
In the 2 years since, K.L. has worked with app developer and part-time poker player Matt McElligott to design and perfect an app that poker players of any ability level can find value in. Whether you are just getting started in poker to build the foundation of your game from scratch or you are a seasoned professional looking to stay sharp with consistent study, RangeTrainerPro is created with all players in mind.